At Jefferson City Dental Care we serve people from three to 103 years old. We know that tooth decay is a major culprit and our goal is to help fight tooth decay, one mouth at a time. We believe in delivering the highest quality General and Cosmetic Dentistry in the Jefferson City, Missouri area.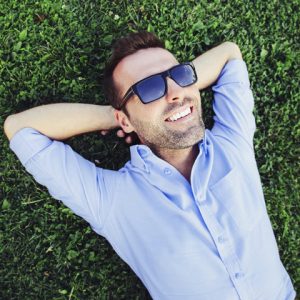 Blame it on Bacteria
Bacteria is the cause of tooth decay. Bacteria live in your mouth and merge with plaque and acids to weaken the enamel coating on your teeth. The breakdown of your tooth enamel can often bring about the development of small holes in your teeth which are known as cavities.
Lifestyle Factors
Tooth decay is typically a result of diet and oral hygiene choices. When sticky foods are consumed and allowed to sit on the teeth, or foods full of sugars and starches are consumed throughout the day, dental caries can emerge. Foods to bypass include soda and sugary chewing gum; these foods tend to create an environment where bacteria flourish.
To help prevent tooth decay, simply limit sugary and starchy foods between meals. Also, brushing at least twice a day with a fluoride toothpaste, flossing at least once a day, and visiting your dentist for regular check-ups and cleanings will help prevent tooth decay.
Dr. Johnson is proud to offer a variety of dentistry services to the Jefferson City community, including cosmetic dentistry, sedation dentistry, restorative dentistry, general dentistry, family dentistry, and more. We believe in providing a comfortable dental environment. Our friendly, caring team will work hard to ensure that you feel relaxed and comfortable. Our patients love their visits with us. We believe that you will feel the same! Give us a call today at Jefferson City Dental Care to schedule your appointment.
Contact Jefferson City Dental Care:
Location (Tap to open in Google Maps):