Cosmetic Dentist in Jefferson City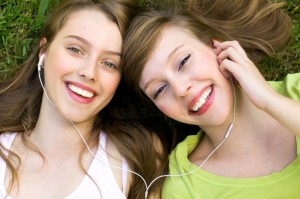 Cosmetic dentist Dr. Justin Johnson and our caring, friendly team in Jefferson City are trained in cosmetic dentistry. We create beautiful smiles for you by improving how your teeth and gums look. Years of study in aesthetic dentistry help our cosmetic dentist blend art with the latest cutting edge technology and materials to give you a beautiful Hollywood smile. Our skilled cosmetic dentist partners with you to determine the best procedures to make your smile the very best it can be.
"I absolutely love Jefferson City Dental Care!! All of the staff are extremely friendly and welcoming, and Dr. Johnson is amazing! I highly recommend Jefferson City Dental Care to all of my friends and family members."
-Katie, Jefferson City Dental Care patient
Teeth whitening is a popular cosmetic dentistry procedure that quickly and effectively improves the appearance of your teeth. This aesthetic dentistry treatment consists of having your cosmetic dentist remove stains and debris that cause teeth to yellow and restores them to a nice white that can make your smile shine even brighter. This cosmetic dentistry treatment is simple and very convenient.
Learn More About Teeth Whitening
Most problems that cause unattractive teeth like worn down enamel, misshapen teeth, spaced teeth, uneven teeth, chipping, or cracking can be addressed with good results using the cosmetic dentistry treatment called porcelain veneers. Porcelain veneers create a bright, white smile with beautifully shaped and aligned teeth.
Learn More About Porcelain Veneers
Dental implants are a good aesthetic dentistry solution if you need to replace missing teeth because implants are surgically placed into the jawbone and fuse with the jawbone to provide a solid base for crowns or dental bridges.
Learn More About Dental Implants
Mini Implants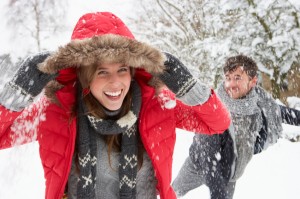 If you have a problem with loose fitting dentures, mini implants lock your dentures in place and correct poor fit. You can still remove your dentures after your cosmetic dentist places your mini implants.
Dental crowns are "caps" that your cosmetic dentist places over a tooth. Dental crowns are a good aesthetic dentistry treatment to fix chipped or broken teeth. Crowns help restore tooth strength and can improve the shape, size and appearance of a tooth. Dental crowns can be color-matched to your teeth so you can smile with confidence.
Learn More About Dental Crowns
Invisalign invisible braces are a fast and effective way to get straight teeth without the hassle of traditional metal brackets. Invisalign treatment typically takes between 6-18 months to complete and the aligners must be worn at all times, except when eating or brushing. Contact your Jefferson City Invisalign dentist today to schedule your consultation.
Learn More About Invisalign
Schedule a Cosmetic Dentistry Appointment in Jefferson City
If cosmetic dentistry or aesthetic dentistry treatments sound interesting to you and you live in the Jefferson City area, call our skilled cosmetic dentist today!