Stop Your Tooth Pain In Jefferson City Today!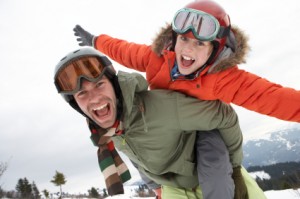 When you have a dental emergency in the Jefferson City area, whether it is tooth pain from an accident or tooth pain from some other dental problem, you want to know you have an emergency dentistry doctor you can count on. Dr. Justin Johnson and his helpful, well-trained team are here for you with emergency dental care services.
"I've always had wonderful care at Jefferson City Dental Care. Camille even came into the office on a holiday to take care of my emergency. Great dentist office!! I would highly recommend them!"
-Rhonda, Jefferson City Dental Care patient
There are many instances when your problem constitutes a dental emergency, including:
Tooth pain — There are several reasons why you could have tooth pain, to the point where it is a dental emergency. We are ready to diagnose your tooth pain or toothache issue and give you emergency dentistry treatments when needed. We do not want you to suffer needlessly!
Gum bleeding — If you see some pink when you brush your teeth, it is a good idea to make an appointment as soon as you can because you could have some form of periodontal disease and we can help you with that. However, if your gums are bleeding profusely or you have swollen gums accompanied with pain, we can give you emergency dentistry treatments that can relieve your pain and treat your concerns.
Mouth trauma — If you play sports, every once in a while, you can get banged in the mouth and get hurt. Injuries unfortunately go along with sports. And other accidents happen, like auto accidents and other problems. These can be scary and we understand your fears. We are here for your. Our emergency dentistry treatments near Wardsville MO can ease your pain and give you peace of mind.
Failed dental procedure — Unfortunately, all dentists are not created alike. And not all dentists are able to give you the care you would like. If you have had a failed dental procedure that is causing tooth pain or other pain, we would be happy to give you emergency dentistry treatment and can make your suffering disappear.
Migraine — While oral health issues aren't always the reason you have migraines, they could be. If you are suffering from a migraine, we may be able to help. Our emergency dentistry treatments might be able to ease your suffering and we may be able to help you as you pursue finding the cause.
Loose tooth — If you or one of your loved ones has a loose tooth, we can help you with that. It can be a little daunting if you have a loose tooth–it can cause tooth pain as well as stress. Our emergency dentistry practices near Russellville MO can relieve your worry about this as well as treat the problem.
Mouth pain — We know mouth pain can be very upsetting. If you are suffering from mouth pain and feel it is a dental emergency, we can treat you. Our goal is to keep you from suffering in a timely manner.
Get Tooth Pain Relief – Call to Receive Emergency Dental Care!
If you're in need of emergency dental care, don't wait any longer. Give our Jefferson City dentist office a call now!