Denture Solutions For Jefferson City
Complete Dentures | Partial Dentures | Denture Types | Implant-Supported Dentures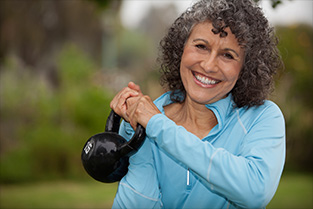 Dentures are a cosmetic dentistry procedure designed to help our patients in the Jefferson City area with tooth loss due to a variety of reasons including periodontal disease, tooth decay or injury. Teeth are important for eating but they are also important for retaining facial appearance. Missing teeth can cause the remaining teeth to shift causing facial sagging and an older appearance. We partner with you to give you functional, natural looking dentures that fit properly and work for your lifestyle.
Complete Dentures
Complete dentures have an acrylic base that fits over the gums. The base of the upper denture covers the roof of the mouth, and the lower denture has a horseshoe shape that makes a natural space for the tongue. The base of the dentures are flesh colored to look like your natural gums.
There are two types of dentures:
Custom Dentures — Conventional or custom dentures are made after teeth have been removed and the gum tissue is partially healed. A custom denture set are generally ready to wear and use about 3 to 6 months after teeth are removed.
Immediate dentures — An immediate denture set is made in advance and can be positioned as soon as the natural teeth are removed so the patient is never without teeth during the healing period. Immediate dentures have to be refitted several months after they are initially positioned because over time bones and gums shrink. Immediate dentures are generally used as a temporary solution until conventional dentures are fitted.
Partial Dentures
Partial dentures or a dental bridge contain replacement teeth that are attached to a gum-colored plastic base that rests on a framework that attaches to your natural teeth. Partial dentures or bridges are removable. Partial dentures fill in the spaces created by missing teeth and prevent remaining teeth from shifting position. Internal attachments make them more natural looking and comfortable. They are secured on each side by a dental crown.
Implant-Supported Dentures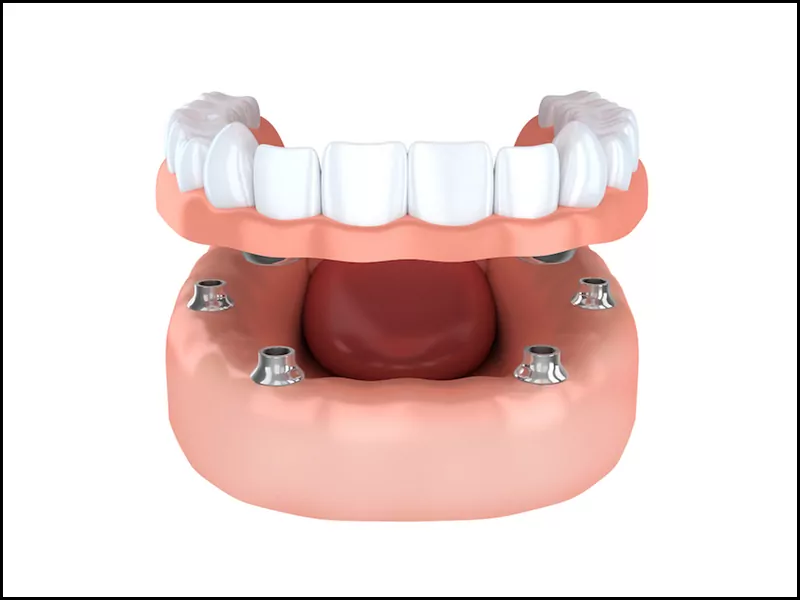 Traditional dentures for your entire mouth are adhered to your gums with adhesive. This can often be messy and there are several problems that can arise with this type of apparatus. You may have a denture slip or even fall out. A more sturdy, and often more comfortable solution is implant-supported dentures. Implant-supported dentures are very similar to traditional dentures, but instead of using adhesive to keep your dentures in place, the dentures are connected to dental implants., These implant-supported dentures are removable and can be secured to either regular dental implants or mini dental implants. Implant-supported dentures are attractive, comfortable and secure.
Schedule a Denture Consultation in Jefferson City!
If you are interested in learning more about dentures or would like to get a denture apparatus, contact our office serving the Jefferson City area today!