Veneers For
Teeth

In Jefferson City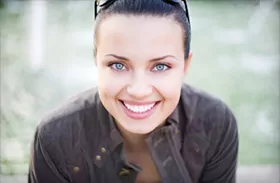 Porcelain veneers are commonly used to improve the appearance of teeth. Veneers for teeth are custom made ultra thin shells made of tooth colored materials. Porcelain veneers are bonded with adhesive to the front and sometimes the side of the tooth to fix chipped, discolored, uneven, misshapen, worn down or widely spaced teeth.
As we age, the wear and tear on our natural teeth can result in a less than beautiful appearance because they chip and crack more easily. Veneers for teeth can give your smile a lift and give you back the gift of a confident, healthy smile.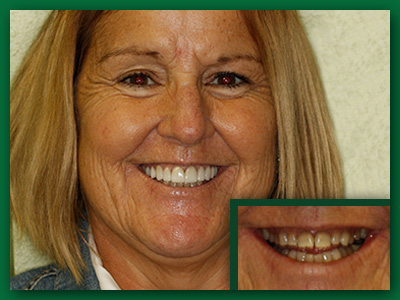 Conditions That Can Be Treated with Veneers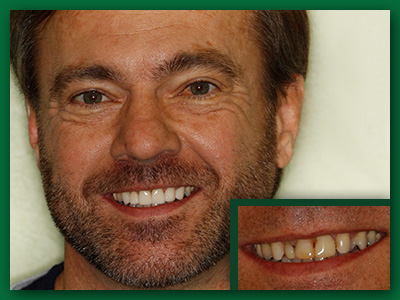 Chipped teeth
Cracked teeth
Misshapen teeth
Discolored teeth
Crooked teeth
Widely spaced teeth
Alternative to braces
A dental veneer or tooth veneers can perform an important function in addition to improving the appearance of a tooth. A dental veneer protects the surface of a damaged tooth and can prevent more invasive dental procedures like crowns.
Dental Veneer

Treatment

After our cosmetic dentist in Jefferson City confers with you to determine if veneers for teeth are a good option, we will prepare the tooth or teeth that are going to receive the dental veneer or porcelain veneers. Preparation for porcelain veneers consists of removing 1/2 millimeter of enamel from the surface of the tooth. We then will make an impression of the tooth (or teeth) that the lab will use to create the dental veneer or veneers for teeth. It can take 1-2 weeks to receive the veneers for teeth back from the lab.

On your next visit to our Jefferson City dentist office, we will place the dental veneer on the tooth to examine the fit and color before bonding it to the tooth surface. Before the dental veneer is bonded to the tooth, the dentist will clean, polish, and roughen up the surface of the existing tooth to ensure a strong bond with the dental veneer. Once the porcelain veneers are bonded to the teeth, we apply a special light beam to activate chemicals in the cement that cause it to cure quickly. Once the veneers for teeth are bonded and cured, we make a final check to make sure the bite is properly aligned and make any final adjustments.
Find Out If Porcelain Dental Veneers Are Right For You in Jefferson City
Interested in learning more about porcelain veneers for teeth? Give us a call at our Jefferson City dentist office today and we will be happy to answer your questions or schedule a consultation for you. We are also happy to answer any other cosmetic dentistry related questions you may have!