Straight Teeth In Jefferson City Without The Wires
Why Invisalign? | Invisalign Teen | 6 Months | Schedule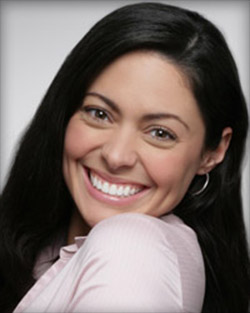 There are multple orthodontic options to get straight teeth in Jefferson City and the surrounding areas, but no treatment is as comfortable or convenient as Invisalign® clear braces. Invisalign® clear braces provide freedom from wires, freedom from restricted foods, and freedom to be yourself from the start to the finish of the treatment. Perfect for active teens and adults who want straight teeth, Invisalign clear braces eliminate the embarrassment of wearing traditional braces.
Why Invisalign®
Clear Braces

?
Invisalign® aligners are nearly invisible.
The plastic aligners are made of smooth, comfortable to wear plastic.
Aligners are removable making them easy to clean.
You can eat whatever you want — just pop out your aligner.
Fewer dentist appointments during treatment.
Reduces or eliminates mouth sores and irritation.
Treatment generally lasts between 6 and 12 months.
Invisalign® Teen
Invisalign® Teen is specially designed for teens that may not have all of their permanent teeth who want straight teeth. It is also designed with the needs of teens in mind. Discreet blue dots help you know when it is time to change to the next aligner. Best of all, you get up to 6 free aligners in case you misplace or lose one.
6 Months to A Beautiful Smile

With the Invisalign® clear braces system our team in Jefferson City can create a beautiful smile for you in as little as 6 months. The Invisalign® clear braces aligners are made of smooth plastic which makes them really comfortable to wear, and they are removable. You are free to continue doing all your regular daily activities from brushing your teeth to eating what you want-just pop out your aligners. Special occasions are no problem-just pop out the aligners if you feel the need, but because the clear braces are almost clear most people won't even notice you are wearing braces. Invisalign® clear braces is also great for busy schedules in Jefferson City because you don't need to see the doctor as much as you do with traditional braces. Join the revolution and get the smile you've always dreamed about.
Schedule an Appointment for Invisalign® in Jefferson City
If you have questions about Invisalign® or would like to schedule a consultation, call the clear braces dentist Dr. Justin Johnson in Jefferson City today! You can also reach us via text or with the contact form on this page.