Promoting Good Oral Health In Jefferson City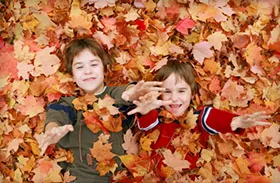 Beautiful smiles come from within and reflect who you are. We are smile experts. We provide exceptional general dentistry and family dentistry oral health care in a comfortable, family friendly environment for Russellville MO area patients. We provide gentle oral health care for every member of your family in complete comfort because we love making you smile.
Oral health is a very important part of overall health. You can count on the best diagnostic, preventive procedures and treatments to maintain your family's oral health. From general dentistry exams to pediatric dentistry, Invisalign, orthodontics, restorative dentistry and cosmetic dentist procedures we can take care of all your dental needs under one roof in Jefferson City. A well- managed office means you get in and out on time.
We provide special family dentistry care for our smallest patients making their visits relaxing, fun and even educational. We make sure they are completely comfortable during any exams and procedures. Our smallest patients even look forward to their next visits.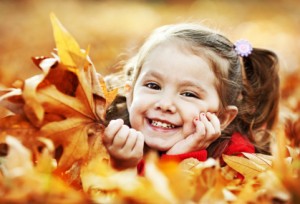 Our sedation dentistry ensures everyone in your family can receive regular dental care even if they have suffer from dental anxiety or fear. We have several medical options available as well as more traditional methods of relaxing patients and keeping them comfortable during their general dentistry appointment.
"We love Dr. Johnson and his staff. They are friendly, gentle, and professional. Because of them, my teenagers actually like going to the dentist! Dr. Johnson is the Best. Dentist. Ever."
-Lisa, Jefferson City Dental Care patient
Our General Dentistry And Family Dentistry Office Provides Oral Health Services:
Tooth-colored Fillings
We match the color of your filling to your natural tooth color so the filling becomes invisible keeping your smile beautiful.
Learn More About Dental Fillings
Dental Bonding
Say good-bye to discolored, chipped and broken teeth. We keep your smile picture perfect using the latest dental bonding techniques in complete comfort.
Learn More About Dental Bonding
Root Canals
Saving teeth is our specialty. Whether a traditional root canal or laser root canal procedure you can feel confident knowing your treatment will make your tooth good as new.
Learn More About Root Canals
Dental Crowns
Dental crowns keep your smile bright and beautiful. We match them to your natural tooth color and the crowns feel and look natural.
Learn More About Dental Crowns
Invisalign Clear Braces
Invisalign invisible braces are the perferred method of teeth straightening for teens and adults alike. Invisalign clear aligner trays are removable, which means you can take them out when it's time to eat and brush. They are also transparent, so you can discretely straighten your smile without the appearance of metal brackets.
Learn More About Invisalign
Schedule an Appointment with Our Skilled and Compassionate Family Dentists
Looking to maximize your oral health in Jefferson City? Come meet your friendly family dentist, Dr. Justin Johnson today or give us a call at our Jefferson City dentist office to learn more about our family dentistry!