Wisdom Teeth Removal

Services In Jefferson City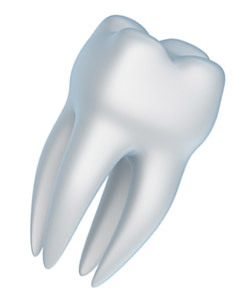 At Jefferson City Dental Care we can perform a tooth extraction when your tooth is no longer viable. In every case, we will do all we can to save the tooth and will only remove it if absolutely necessary.
Does My Tooth Need To Be Pulled?
There are instances when tooth removal may be the best option. If your tooth is severely damaged or has deep decay, it may be best for us to pull it. An accident or neglect can mean that your tooth is beyond repair.
Similarly, if you have advanced gum disease, your gums and bone can deteriorate to such an extent that your tooth becomes loose and will need to be pulled. Finally, we sometimes pull teeth for orthodontic reasons and to improve alignment.
Wisdom Teeth
We will thoroughly examine your mouth and can make informed recommendations regarding your wisdom teeth. We can even pull your wisdom teeth if your case is fairly straightforward. For those patients who have a more complicated diagnosis, we will refer you to a trusted oral surgeon.
Routine Tooth Extractions
While we know you'd like to avoid having your tooth pulled, tooth extraction is a routine procedure and we can perform your tooth removal here in our office. We'll use a local anesthetic to make the tooth extraction more comfortable for you. In some cases, anxious patients can also choose a sedation option.
The Wisdom Tooth Extraction Procedure
Once you are ready, we'll gently have your tooth pulled and then close up the gap so as to reduce the risk of infection. We'll also give you thorough instructions for taking care of your mouth after the tooth removal so that your recovery can be comfortable. You should be fully healed within days of your procedure.
Stay In Touch
If you notice anything that seems out of the ordinary during your healing process, please don't hesitate to give us a call. Excessive bleeding, swelling, or sharp pains are abnormal and you'll want to consult us if you experience any of these symptoms.
Dental Implants
You may want to replace your missing tooth with a dental implant. Dental implants are a wonderful way to replace missing teeth and can provide you with many oral health benefits. If you would like to learn more about dental implants, we can discuss your options with you prior to the tooth removal.
If you feel you may need a tooth removed or have any questions about our tooth extraction procedure, please give us a call. Our friendly team is here to help and can provide you with guidance or set up a consultation.